Pattaya —
Pattaya is gearing up for the exclusive Pattaya Film Festival set for June 15th to the 19th. So, here is a guide to some of the movies that will be screened totally free of charge throughout this highly anticipated event!
Movie times and locations are at the bottom of the article.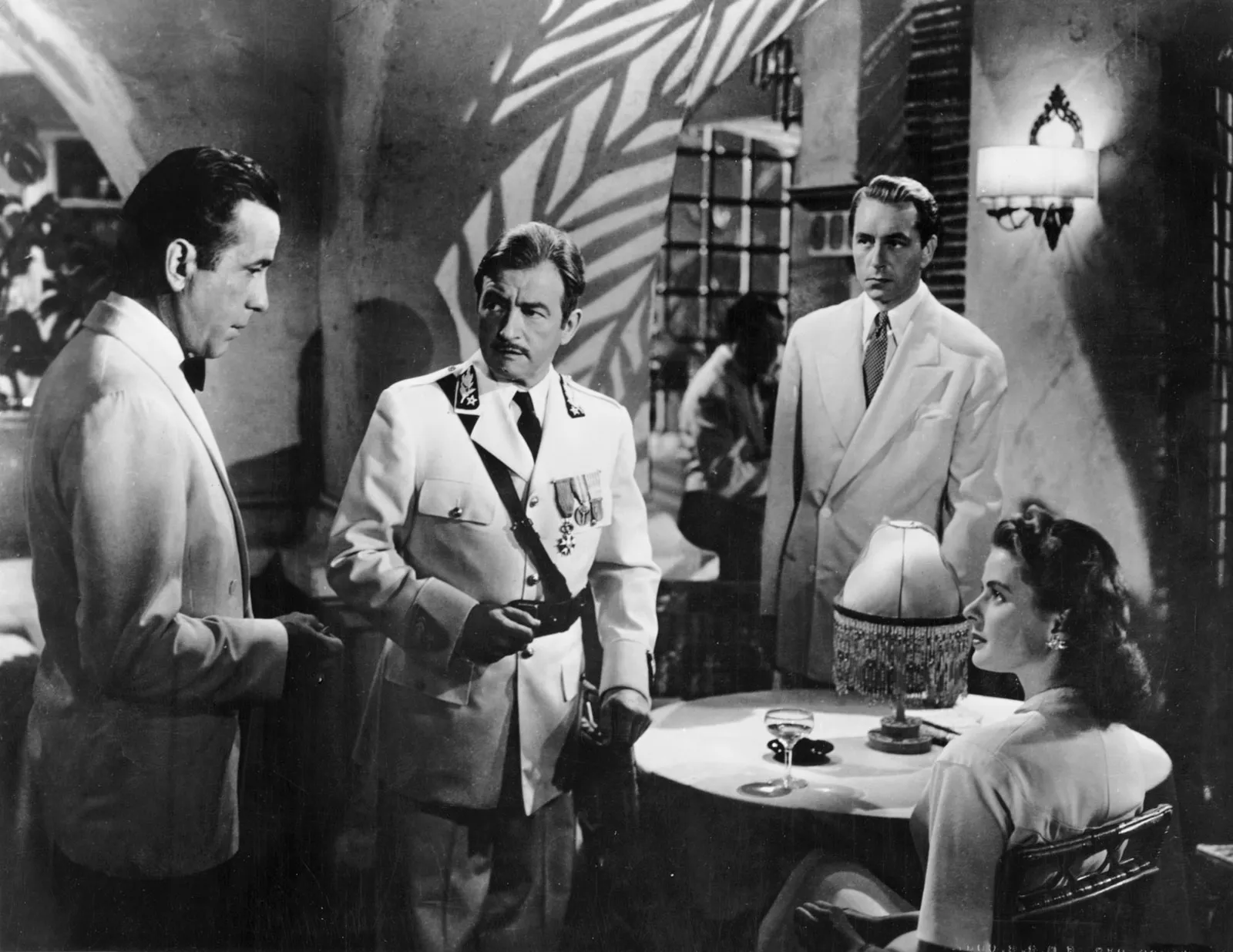 Casablanca
Casablanca is a timeless and iconic 1942 American film that captures the essence of love, sacrifice, and political intrigue. Set during World War II, the story revolves around Rick Blaine, a jaded American expatriate running a popular nightclub in Casablanca, Morocco. When his former lover, Ilsa Lund, unexpectedly enters his establishment with her husband, Victor Laszlo, a renowned Resistance leader, Rick is faced with a difficult choice. As tensions rise and the Nazis tighten their grip on the city, Rick must confront his own feelings and make a decision that could change the course of their lives. With its unforgettable characters, memorable dialogue, and a backdrop of timeless romance, Casablanca remains a cinematic masterpiece that continues to captivate audiences even after decades.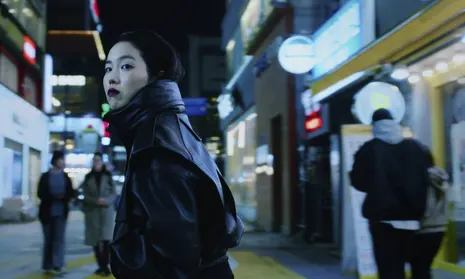 Return to Seoul
Return to Seoul revolves around A twenty-five-year-old French woman who returns to Korea, the country she was born in before being adopted by a French couple, for the very first time. She decides to track down her biological parents, but her journey takes a surprising turn.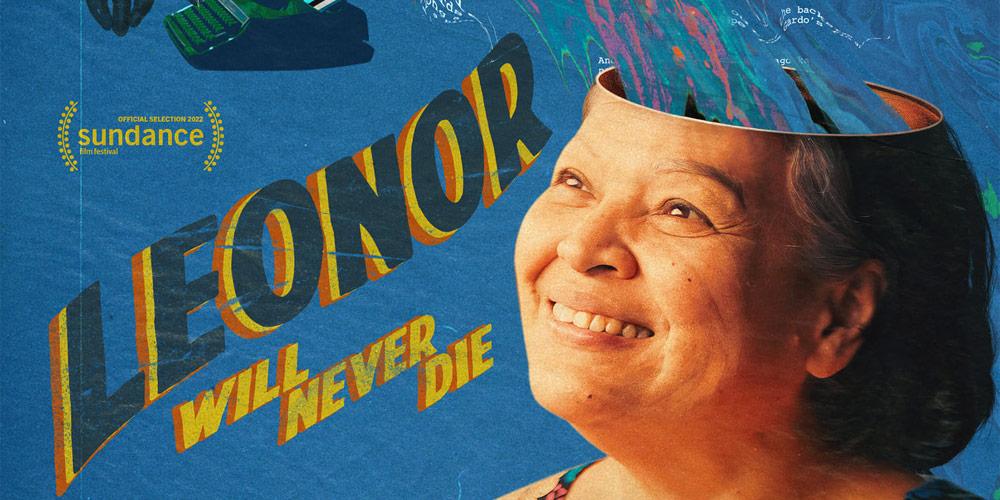 Leono will Never Die
Fiction and reality blur when Leonor, a retired filmmaker, falls into a coma after a television lands on her head, compelling her to become the action hero of her unfinished screenplay.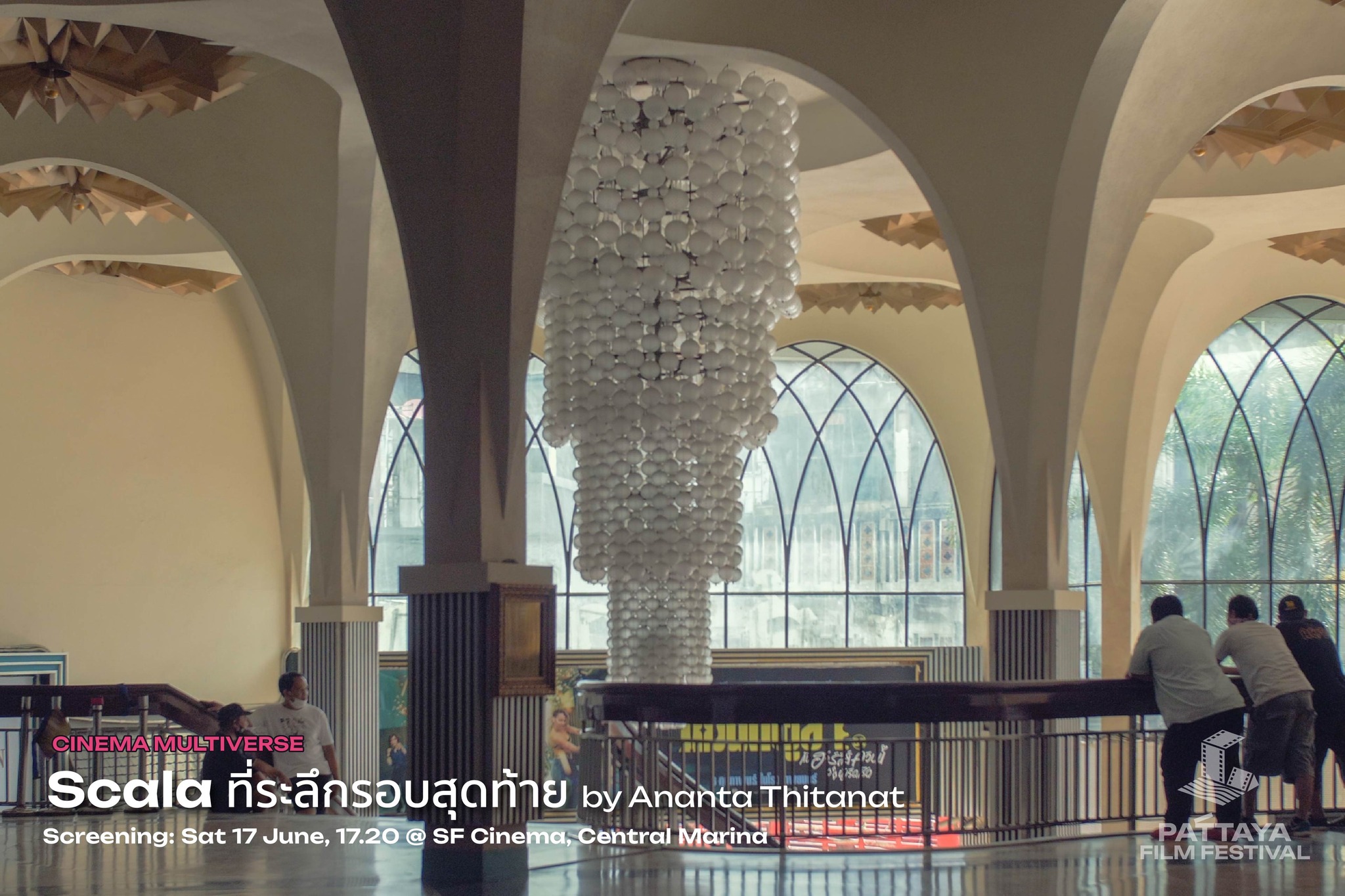 Scala
After Siam and Lido, the first two standalone cinemas in Siam Square, disappeared in flames long ago, Scala cinema become the last standalone cinema in Bangkok that was still operating, until it was defeated by COVID-19 crisis in 2020.
Not long after its last film screening, Scala declared that it will be dismantled. A filmmaker who is also the daughter of one of the cinema's former employees started to explore the Scala and unexpectedly faced her long-lost childhood memories when she met her father's old friends who gathered for their final mission. Which is dismantling their workplace.
Blue Again
Northeastern Thailand is home to indigo, the king of blues. Ay, a Thai-Western teenager, grew up there in a family that has been dyeing indigo for two generations. She's studying fashion in Bangkok to revitalize her family's business.
Ay returns home in the winter to work on her thesis on indigo-dyed clothing, but the indigo fades no matter what she does. On Christmas Day, Ay finally sees her lone childhood buddy, Sumeth. After learning that Sumeth is struggling to discard his Catholic beliefs, she reflects on her college friend Pair, who always tries hard to get along with everyone.
Adrift in the lands of thoughts and dreams, Ay's bonds with her two friends drive her to wonder where she belongs until she realizes how to achieve her own shade of blue.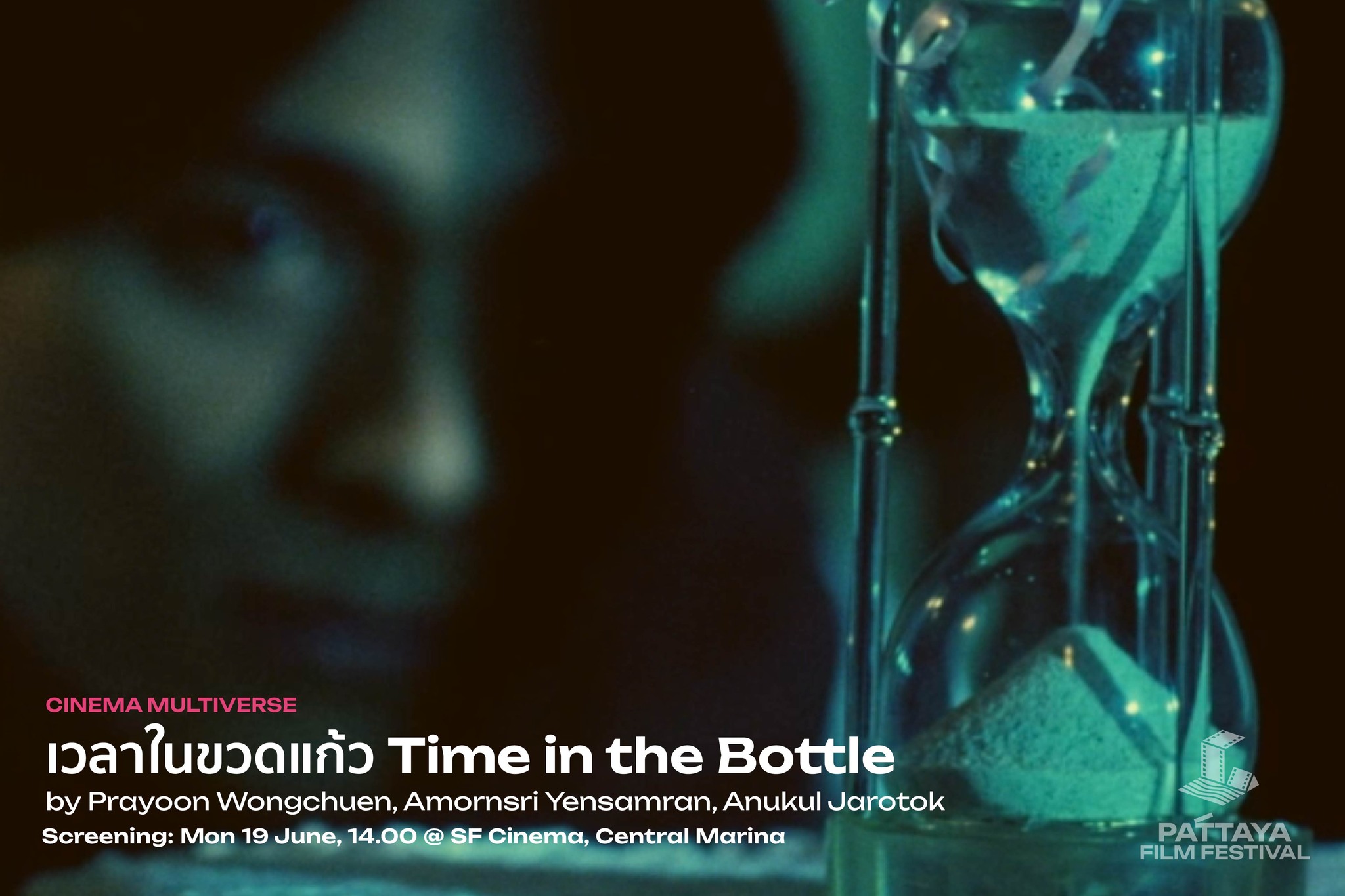 Time in the Bottle
An acclaimed coming-of-age drama adapted from a popular novel, the film tells the story of four teenagers who struggle with their personal or family problems. Some of them get involved in human rights activism and protests, while others suffer family trauma. Through their lives, we realise how growing up can be sweet and devastating for Thai youths.
Aftersun
Sophie reflects on the shared joy and private melancholy of a holiday she took with her father twenty years earlier. Memories real and imagined fill the gaps between as she tries to reconcile the father she knew with the man she didn't…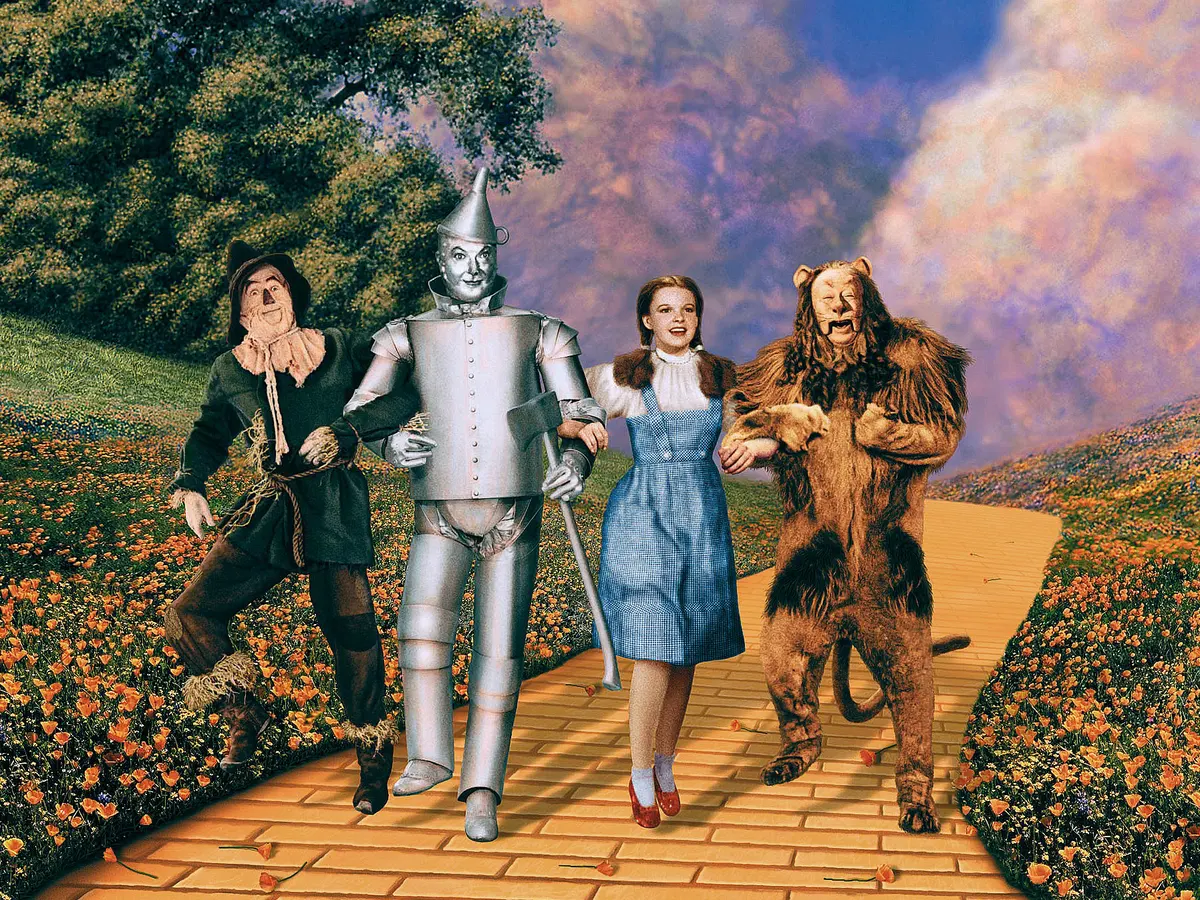 The Wizard of Oz
Young Dorothy Gale and her dog Toto are swept away by a tornado from their Kansas farm to the magical Land of Oz, and embark on a quest with three new friends to see the Wizard, who can return her to her home and fulfill the others' wishes.
Pattaya Don't Burn
After failing his exams in Bangkok Vit goes home to Pattaya with hopes of becoming a rock singer. However, things go drastically wrong when he starts hanging around a snooker hall and has a run in with the local drug dealing mafia.
Yangzi's Confusion
When the 10-year-old Yangzi steals her mother's diary, she discovers that she was abandoned at a young age, causing a communication breakdown between her and her mother. As tensions come to a head at a family gathering, where three generations of women are present, Meihui (Yangzi's mother) confesses her struggles and they begin to bridge the gap, forging a new relationship.
Alma Viva
Like every summer, little Salomé returns to her family village nestled in the Portuguese mountains for the holidays. As the vacations begin in a carefree atmosphere, her beloved grandmother suddenly dies. While the adults are tearing each other apart over the funeral, Salomé is haunted by the spirit of the one who was considered a witch.
Superman
Just before the destruction of the planet Krypton, scientist Jor-El sends his infant son Kal-El on a spaceship to Earth. Raised by kindly farmers Jonathan and Martha Kent , young Clark discovers the source of his superhuman powers and moves to Metropolis to fight evil. As Superman, he battles the villainous Lex Luthor , while, as novice reporter Clark Kent, he attempts to woo co-worker Lois Lane.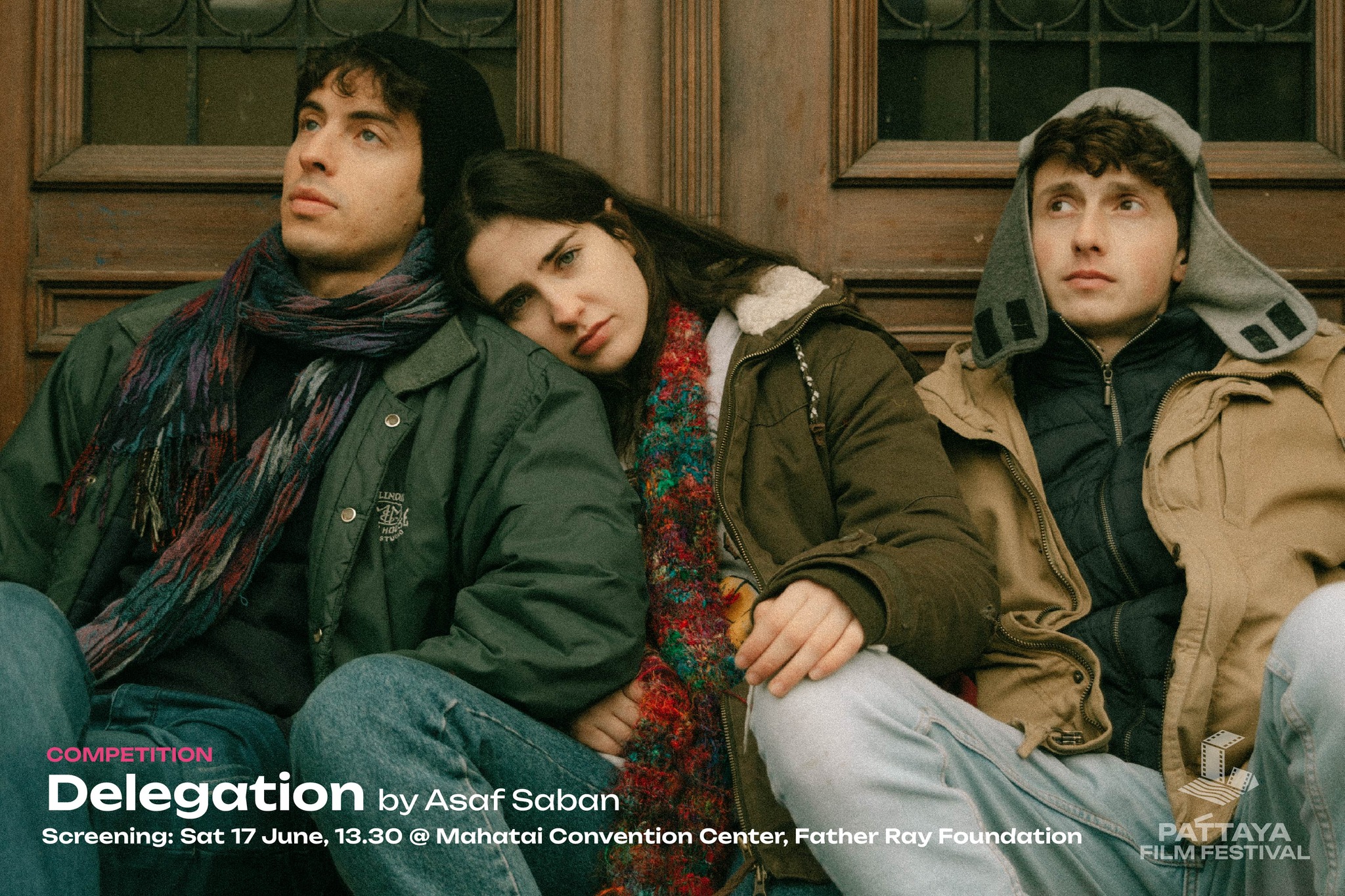 Delegation
Three Israeli high school friends take part in a class trip visiting Holocaust sites in Poland – the last time together before going to the army. During the trip, shy boy Frisch, aspiring artist Nitzan and class heartthrob Ido deal with issues of love, friendship and politics against the backdrop of concentration camps and memorial sites. This journey will change them forever.
Lunana: A Yak in the Classroom
A young teacher in modern Bhutan, Ugyen, shirks his duties while planning to go to Australia to become a singer. As a reprimand, his superiors send him to the most remote school in the world, in a village called Lunana, to complete his service. He finds himself exiled from his Westernized comforts after an arduous 8 day trek just to get there. There he finds no electricity, no textbooks, not even a blackboard. Though poor, the villagers extend a warm welcome to their new teacher, but he faces the daunting task of teaching the village children without any supplies. He wants to quit and go home,but he begins to learn of the hardship in the lives of the beautiful children he teaches, and begins to be transformed through the amazing spiritual strength of the villagers.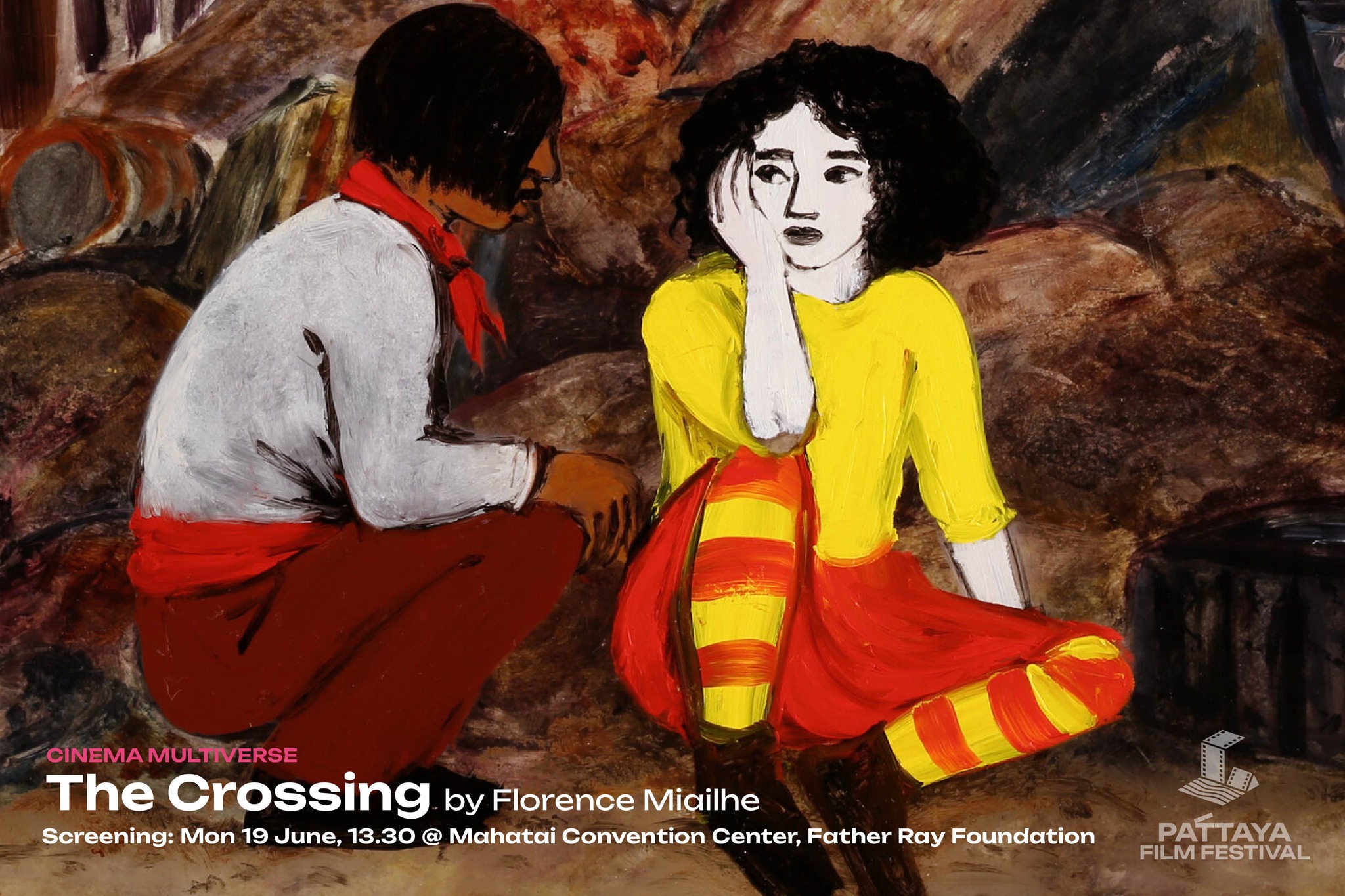 The Crossing
A small village looted in darkness, a family forced to flee… The two oldest children, Kyona and Adriel are quickly separated from their parents facing the road of exile alone. They embark on a heroic journey which takes them from childhood to adolescence in search of shelter, peace and the hope of finding refuge and their family. Crossing a continent torn apart by war and migrant persecution, these courageous siblings survive incredible challenges, before reaching a new world, free at last.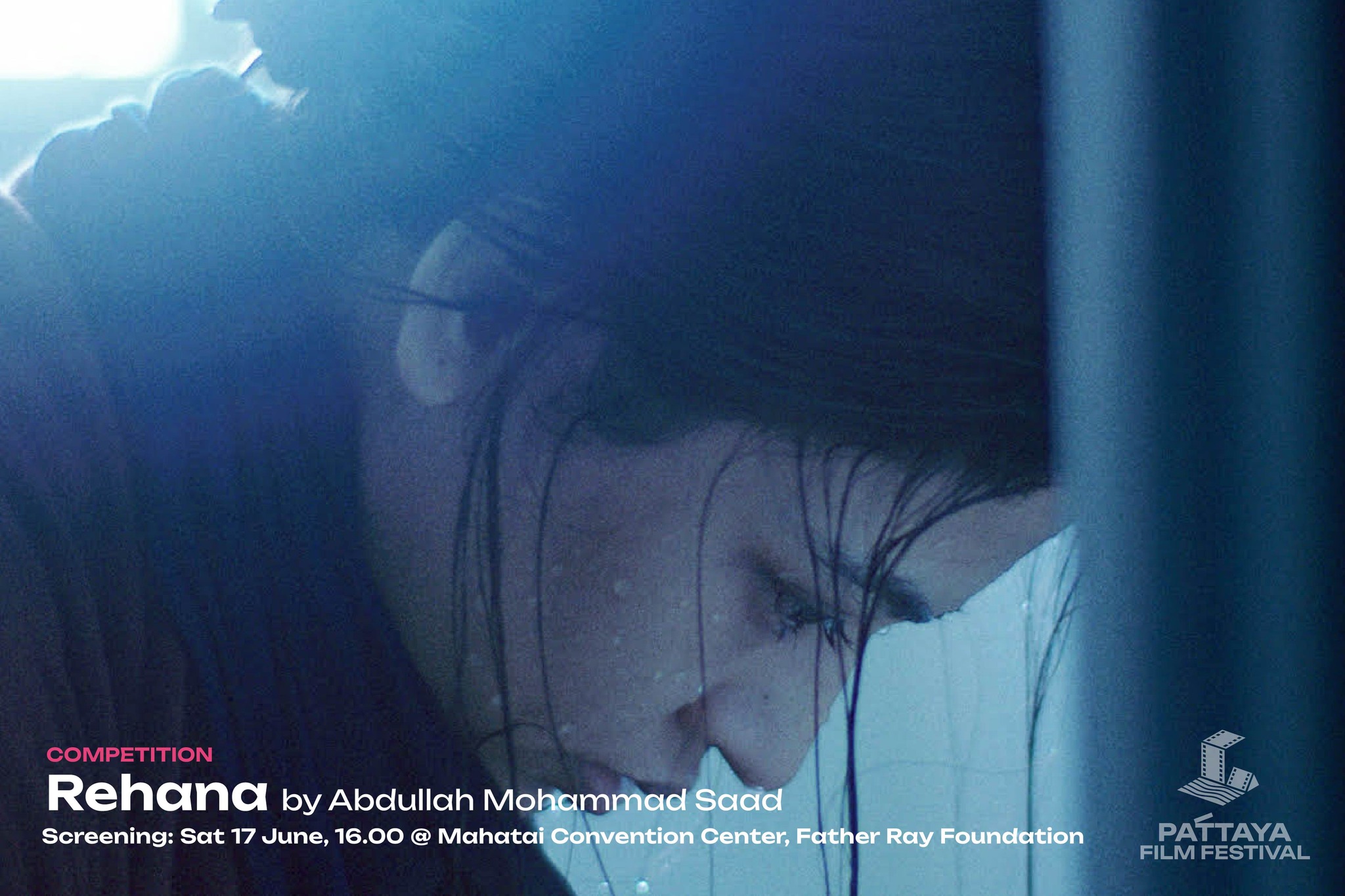 Rehana
Rehana, an assistant professor at a medical college, struggles to keep the harmony between work and family as she has to play all the complex roles of a teacher, doctor, sister, daughter, and mother.
One evening, she witnesses a student storming out of a professor's office, crying. Deeply impacted by this event, Rehana's life starts to spiral out of control. She gradually descends into obsession, seeking retribution, just as she receives a complaint from the school about her six-year-old daughter's unusual behaviour…
Rehana refuses to accept the madness of the patriarchal society she lives in and will put everything at stake, in order to find justice for her student and her daughter.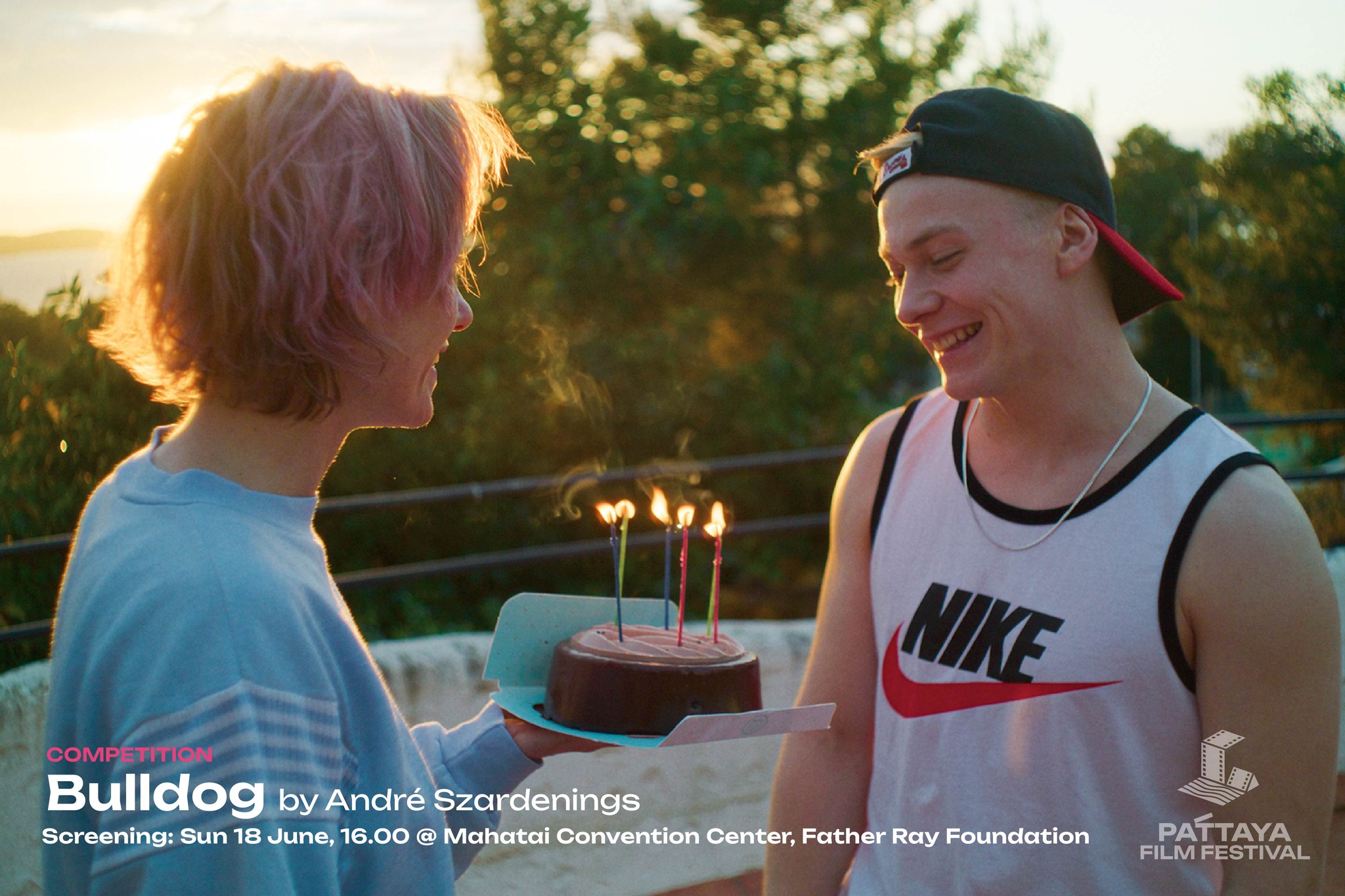 Bulldog
For as long as 21-year-old Bruno can remember, there has only been him and the unconditional love of his mother Toni, who is 15 years older. Nothing else seems to find room in the chaotic life of the two. It is only when Hannah, Toni's new partner, moves into the bungalow they share in Spain that Bruno is in danger of losing his mother's essential love. Displaced from the bed they share, Bruno must realize that his previous sense of responsibility for Toni, is a greater burden for him than he thought. Faced with the decision between his own life and the suffocating relationship with his mother, Bruno realizes that this will be the first decision he has to make on his own…
Spiritual Stomach
A photo can bring death to someone you hate and this goes along with an alarming change in your eating habit.
Tootsies & The Fake
Adapted from a hit TV series, the film tells the hilarious story of gay-zilla Golf, who accidentally causes celebrity superstar Cathy to slip and fall unconscious a week before the shoot of a lucrative TV commercial. Faced with a 50-million-baht lawsuit if Cathy is a no-show, Golf and her "tootsie gang" dream up a plan to find a look-alike to pose as the real Cathy. Their wishes come true after they track down a street-food hawker called Nam, who has enough plastic surgery to make her an almost perfect match.
Pattaya Maniac
Things go upside down for two friends when they have to kidnap a girl for money and almost trap themselves in their own plan. The film is set almost entirely in Pattaya.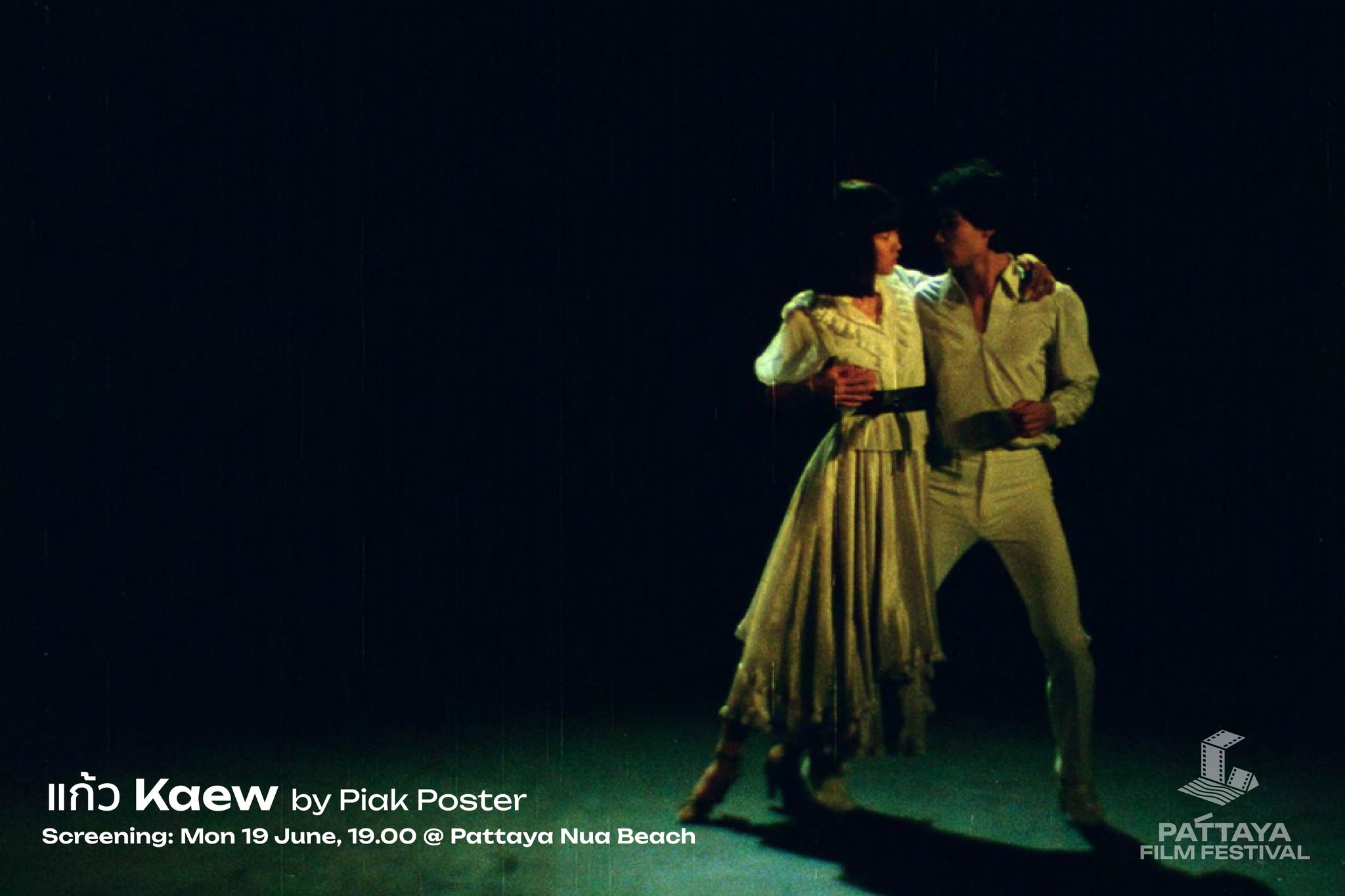 Kaew
Kaew, a millionaire's secret mistress, decides to walk out of the relationship. She falls in love with Natee and starts a new life with him. But reality catches up with her when her mother arrives to ask for financial help, and the only way for Kaew to save her family is to return to the old millionaire.
The Last Song
A landmark Thai film about LGBTQ people, "The Last Song" tells the story of Somying Daorai, the brightest transgender star of Tiffany Cabaret. Somying deems love to be too tragic and unworthy of her. But then she meets Boonterm, a mechanic with a singing talent. Their romance takes an unexpected turn when Somying finds out that Boonterm is secretly in love with her own sister.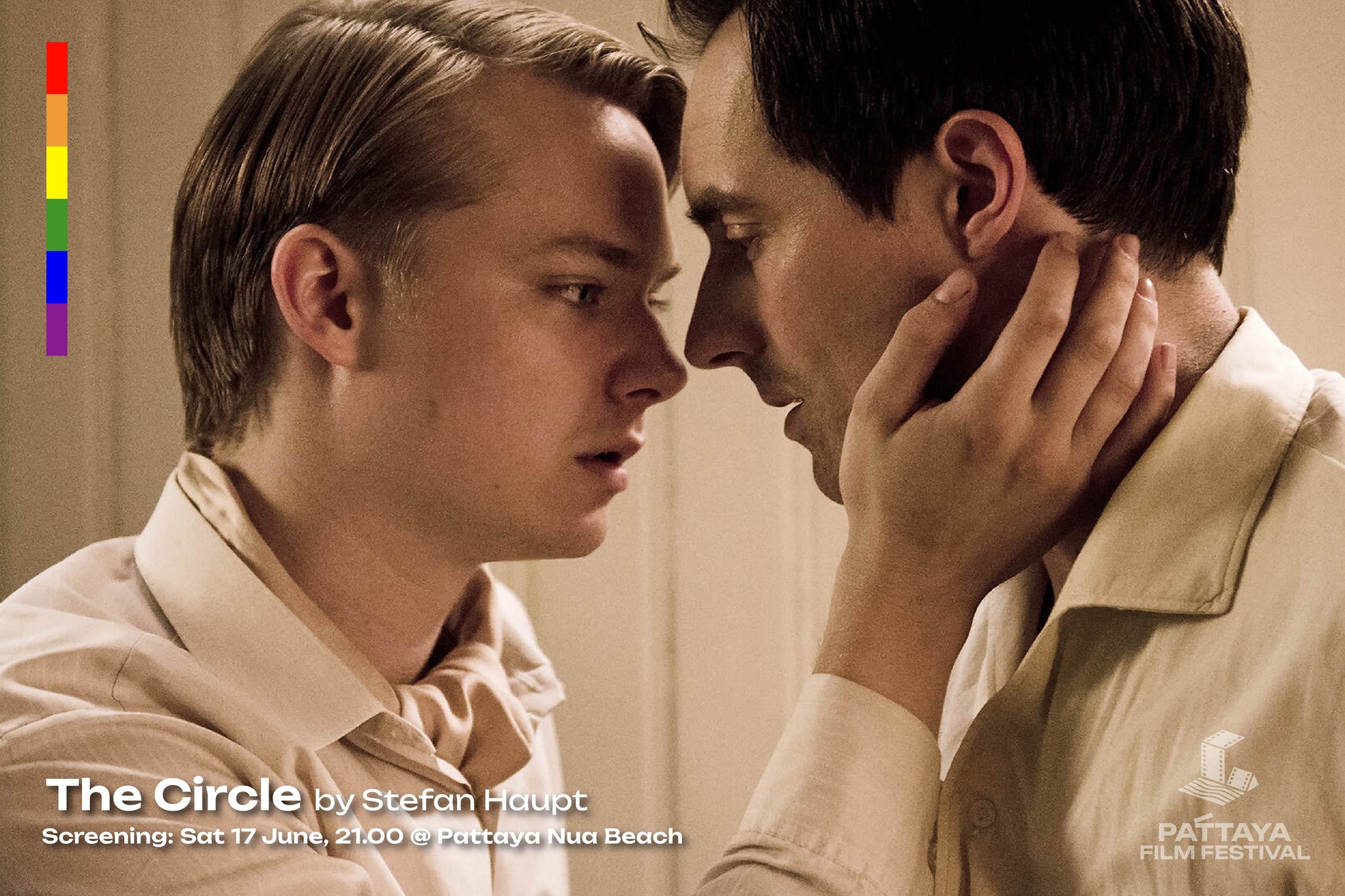 The Circle
Zurich, 1956. The young teacher Ernst Ostertag falls head over heels in love with the transvestite star Robi Rapp and finds himself torn between his bourgeois existence and his commitment to homosexuality. Ernst becomes a member of the gay organization DER KREIS and lives through the high point and the eventual decline of the organization, which in the whole of Europe is seen as the pioneer of gay emancipation.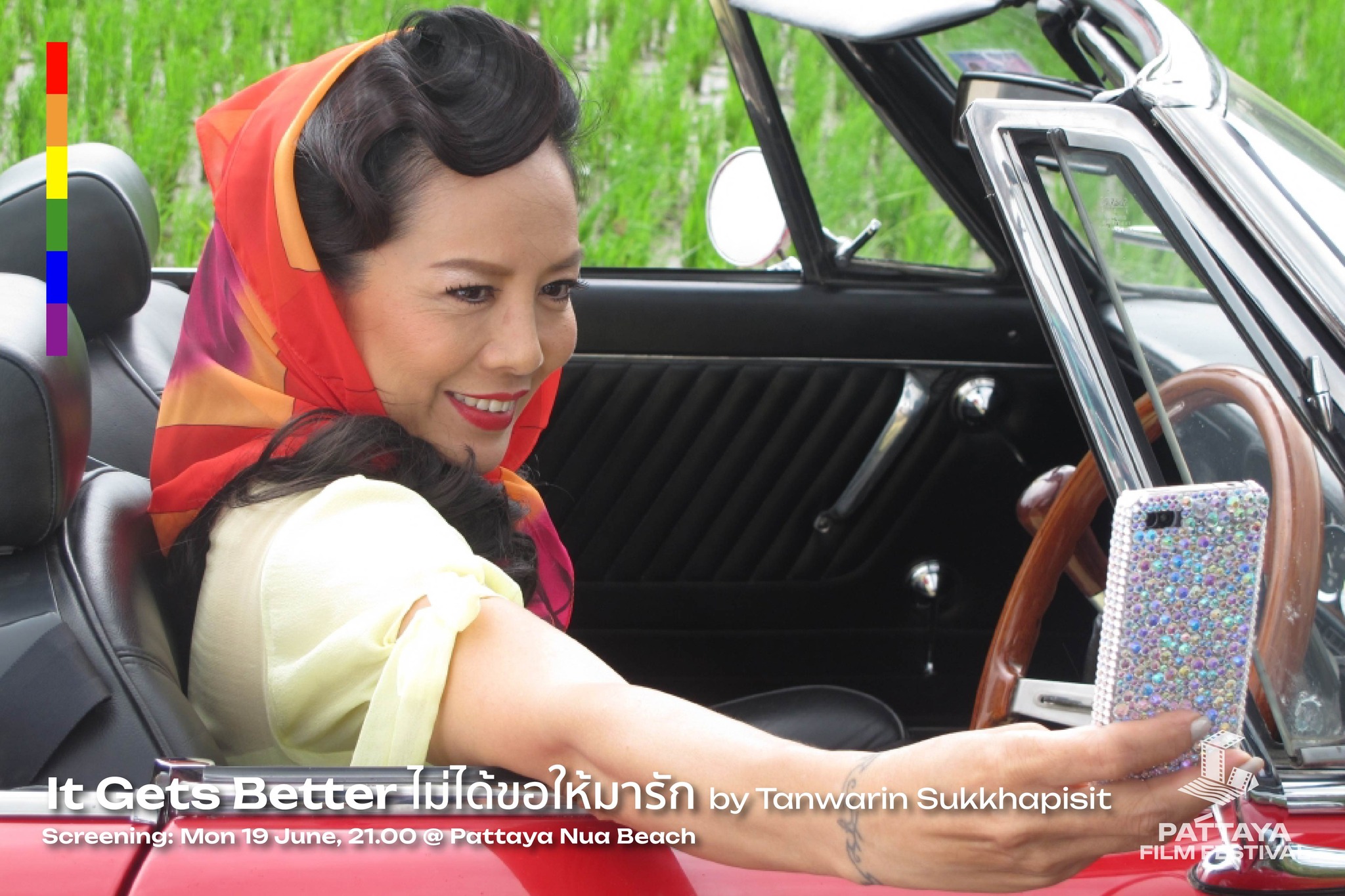 It Gets Better
Several gender-fluid love stories are told in this film. Saithan, a retired post-op transsexual, falls in love with a local mechanic. Tonmai has inherited a gay cabaret bar from his father, while Din is a gay highschool boy sent upcountry by his father to be ordained as a monk.
The original version of this article appeared on our sister website, The Pattaya News, owned by our parent company TPN media.
-=-=-=-=-=-=-=–=-=-=-=-=-=-=-=
Don't forget to subscribe to our newsletter and get all our news delivered to you in one spam-free daily e-mail Click here! OR, enter your e-mail below!