There are rumours that there is something rotten in the neighborhood of Jomtien.
Sherlock Holmes had barely turned his heels when the British Secret
Service MI6 asked 007 to travel to Pattaya.
You can find out more on
November 5th in a performance of the distinguished British actor
Daniel Foley at Ben's Theater. There are still some seats available
for this performance. (see flyer below
)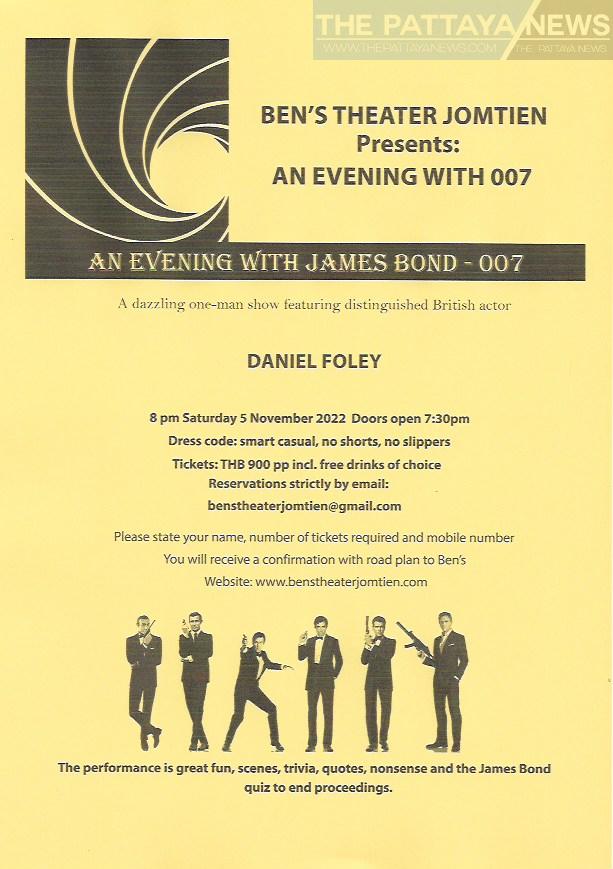 The original version of this article appeared on our sister website, The Pattaya News, owned by our parent company TPN media.