Pattaya —
The third week of the Pattaya Music Festival is approaching this weekend from August 19th to 20th.
The stage will be set up near Soi 6 in Central Pattaya. Eight famous singers and bands will be performing this time including,
9 a.m. Baitoey RSiam
8.15 p.m. Chak Chum Phae
9.30 p.m. Jintara Poonlarp
10.45 p.m. Kong Huai Rai
7 p.m. Punch Worakarn
8.15 p.m. Pop Pongkool
9.30 p.m. Paradox
10.45 p.m. Clash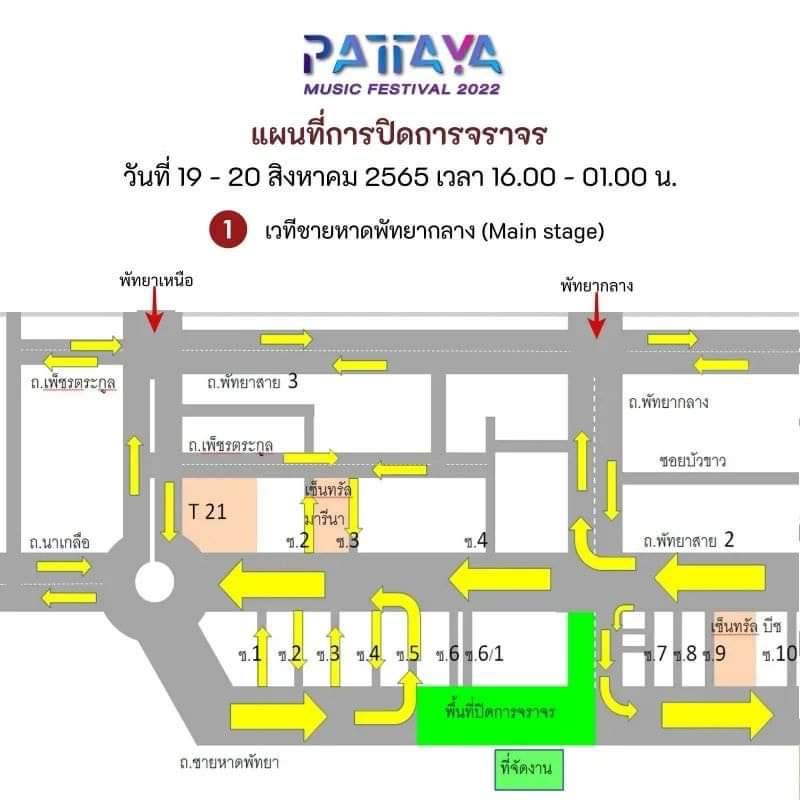 The road around Soi 6 will be closed during the festival from 4 p.m. to 1 a.m. Pattaya authorities apologize for the inconvenience.
The original version of this article appeared on our sister website, The Pattaya News, owned by our parent company TPN media.