Pattaya —
Pol. Col. Ekkapop Inthawiwat, Deputy Commander of the Chonburi Provincial Police, said on Sunday, July 10th, that Chonburi police were preparing to tighten traffic security for the safety of runners at the 29th Pattaya Marathon 2022.
According to the officers, over 350 police officers and volunteers would be deployed to monitor all four races of the competition. The officer also collaborated with the roadwork contractors who were currently on their job to remove barriers and construction tools from the road to deter potential harm to runners.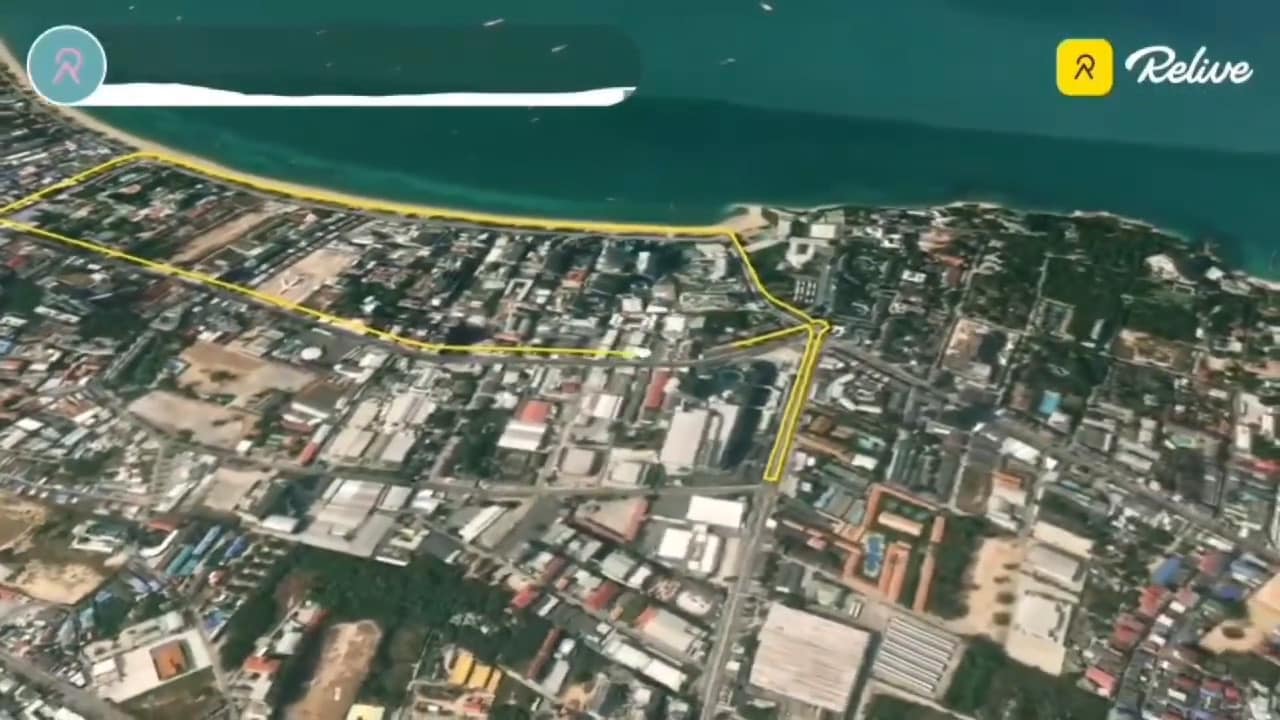 Also, to lessen the impact on the residents' livelihood, the course map was made available on Pattaya Marathon Facebook so that they would know which route to avoid, according to the officer.
It is not yet clear if nightlife will be closed early on the nights of the 15th and 16th as it has in prior years to avoid traffic congestion or partygoers interfering with the race. After midnight on both days however traffic closures will be significant and people could find difficulty getting back to their hotel or home.
The detailed schedule for the Pattaya Marathon 2022 is as follows.
Saturday, July 16th, 2022
00.00 Roads being run are closed. This includes major roads like Pattaya Beach Road and Second Road.
04.30-05.30 Event open for deposit service/runner check-in
05.45 a.m. Release, 10 km running type
06.25 a.m. Release, wheelchair type, distance 5 km.
06.30 a.m. Release, 5 km race type.
7:00 a.m. – 8:00 a.m. Award Ceremony
07.45 a.m. Cut-Off time for the end of the competition
07.50 Open traffic
12.00-22.00 Get race numbers and souvenirs, distance 42 km. 21 km. at Terminal 21,
North Pattaya, Chonburi Province
Sunday, July 17th, 2022
00.00 Roads used for running are closed including Second Road, Pattaya and Jomtien Beach Road, and much more.
02.30-05.00 Open for deposit service/check-in for runners
03.30 hrs. Release of the marathon distance of 42.195 km.
05.10 a.m. Release of half marathon distance 21.1 km.
8:30 a.m. onwards award ceremony
10.30 a.m. Cut-Off time for the end of the competition
10.45 a.m. Open roads to traffic
For those who want to avoid traffic, Pattaya News has covered the details about the course maps, releasing times, and locations of each race here.
-=-=-=-=-=-=-=-=-=
The original version of this article appeared on our sister website, The Pattaya News, owned by our parent company TPN media.