Bangkok – 17 August 2023 – Thailand's renowned boxers Buakaw Banchamek and Saenchai P.K. Saenchai Muaythaigym are poised to partake in an epic confrontation under unique regulations in the 5th BKFC Thailand – 'Special Rules Bare Knuckle Thai Fight: Legends of Siam', scheduled on November 4th at Royal Cliff Hotel Group Pattaya.
BKFC Asia has officially announced a groundbreaking fight that promises to captivate audiences. A total of 24 fighters spanning across Asia will participate in 12 exhilarating bouts, all set to be broadcast live through the BKFC Asia app (Pay per View). Notably, this includes the highly anticipated World Championship Fight between "Po Deman" of Thailand and "Britain Hart" of the United States, followed by the face-off for the Thai Championship Fight involving "Frankke – Kritsana Srisang" and "Saensuek Nakhon Chokchai" from Thailand.
Nick Chapman, Founder and CEO of BKFC Asia and a former UK1 British Title Cage Rage (UCMMA) World Light Heavyweight champion, unveiled that the upcoming 5th BKFC Thailand event – "Special Rules Bare Knuckle Thai Fight: Legends of Siam" – will feature a clash of Siamese fighting legends, Buakaw and Saenchai. This historic encounter marks the first time these close friends will stand against each other, temporarily setting aside their friendship to unleash a barrage of unrelenting punches in pursuit of claiming victory and becoming the ultimate victor.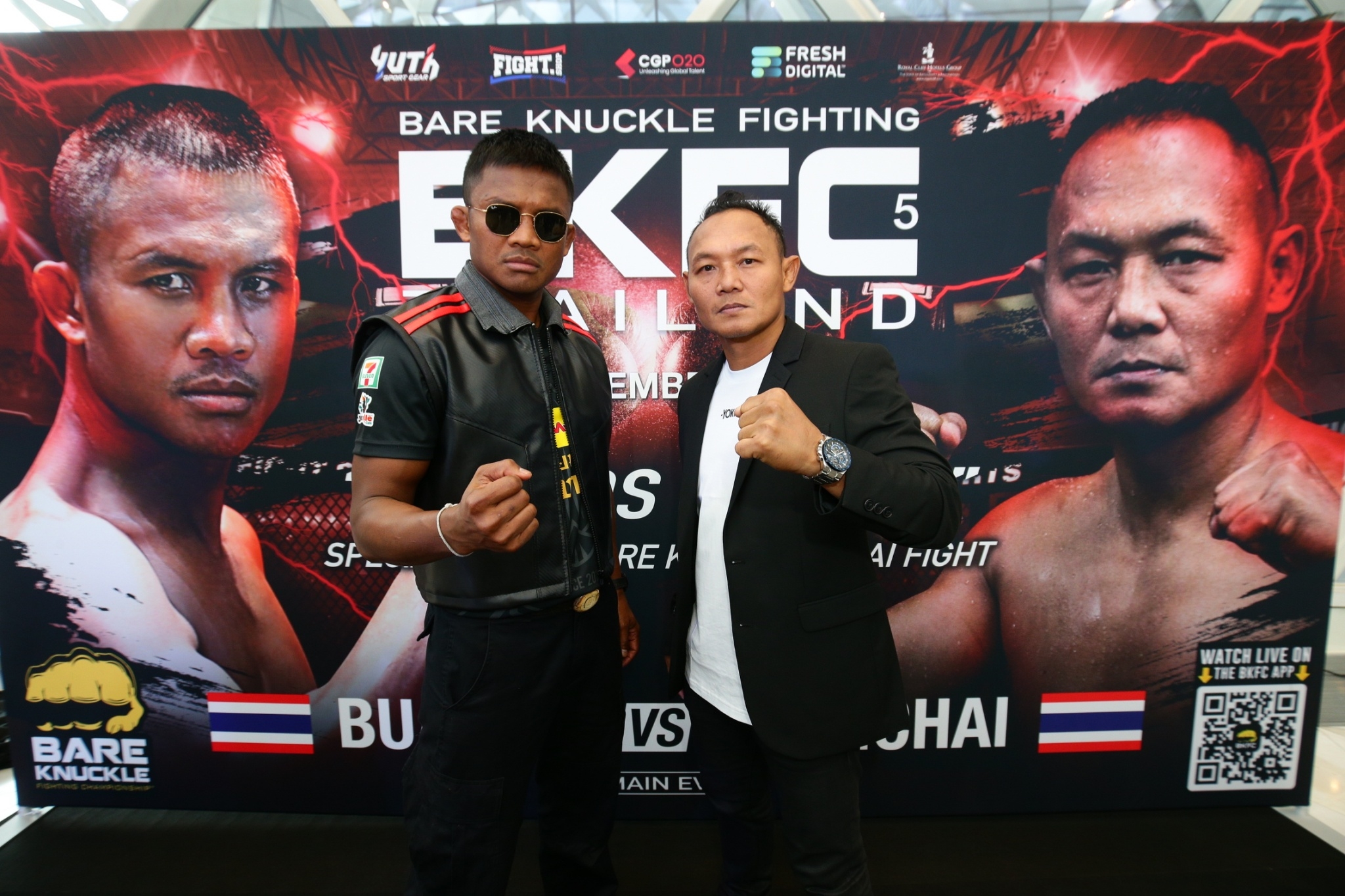 "As per the regulations, Buakaw and Saenchai are set to embark on a demanding bare-knuckle encounter within the 68.5kg division. The duel will encompass 5 rounds, each lasting for two minutes.
The prospect of predicting the outcome of this showdown remains elusive, as both fighters have dedicatedly honed their skills away from the public eye. Despite their profound camaraderie, their resolve to maintain their integrity remains steadfast, ensuring they won't easily concede in the heat of the competition," Nick added.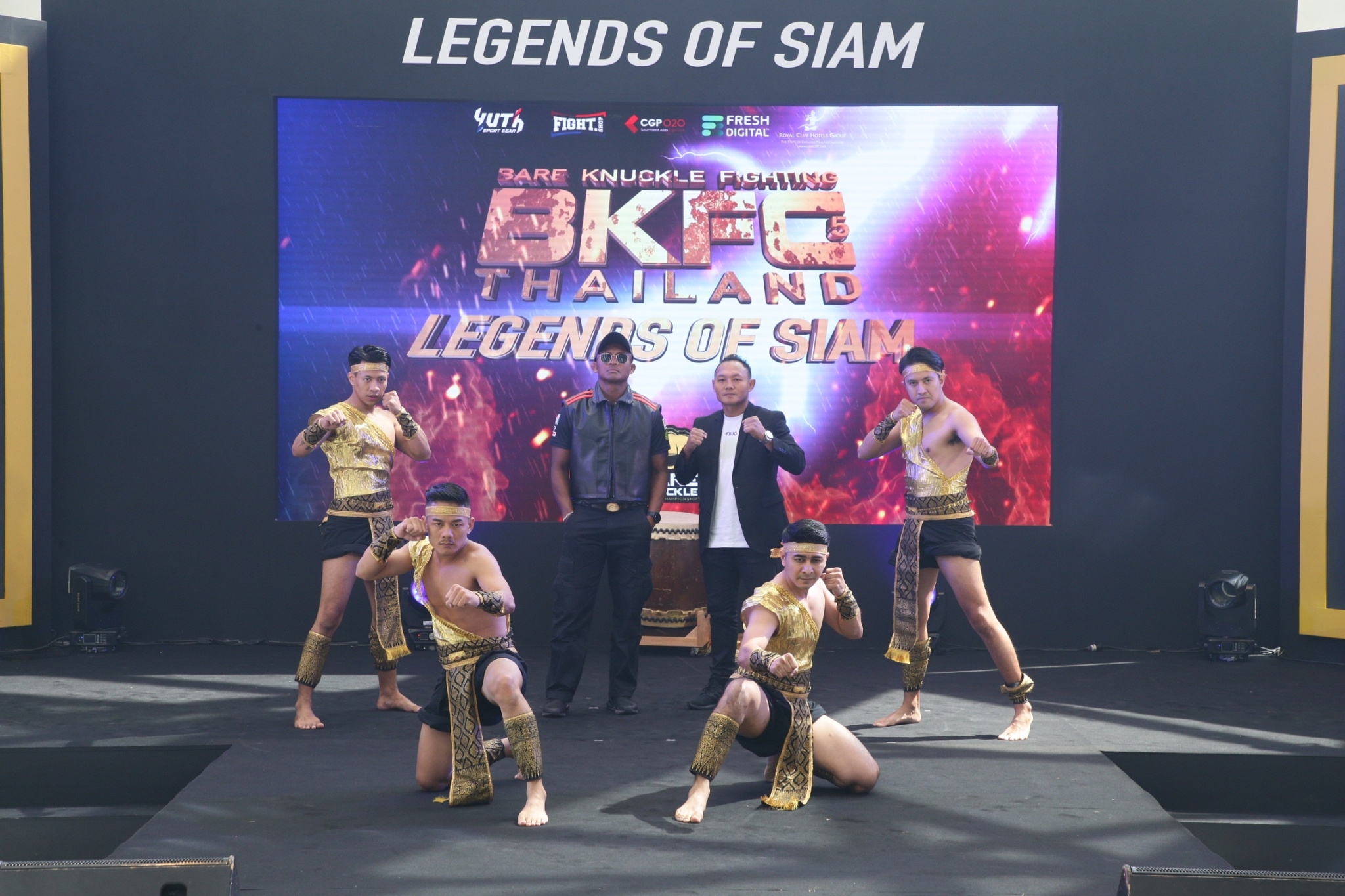 "The battles taking place on the 5th BKFC Thailand: LEGENDS OF SIAM stage are authentic, intense, and absolutely riveting, as we orchestrate genuine fighting events rather than mere entertainment spectacles. Fans are in for a compelling and exhausting clash that will demand their unwavering attention, keeping them captivated in their seats. In addition to the eagerly awaited ed Special Rules Bare-Knuckle Thai Fight showdown between our two marquee fighters, we've introduced new rules to ensure an even more exhilarating experience for our devoted fans. And this time, BKFC has achieved the unimaginable, bringing the impossible to life right here in Thailand!" Chapman stated.
Vathanai Vathanakul, Founder and CFO of BKFC Asia, as well as the CEO of Royal Cliff Hotels Group and CEO of Pattaya Exhibition and Convention Hall, unveiled that "The up-coming fight at the Royal Cliff Hotel Group in Pattaya holds great potential to not only elevate the standard of Combat sports but also to catapult Thai fighters onto the global stage. This is precisely why we made the decision to relocate the event to Thailand, shifting it from its original schedule in Middle East at the beginning of the year.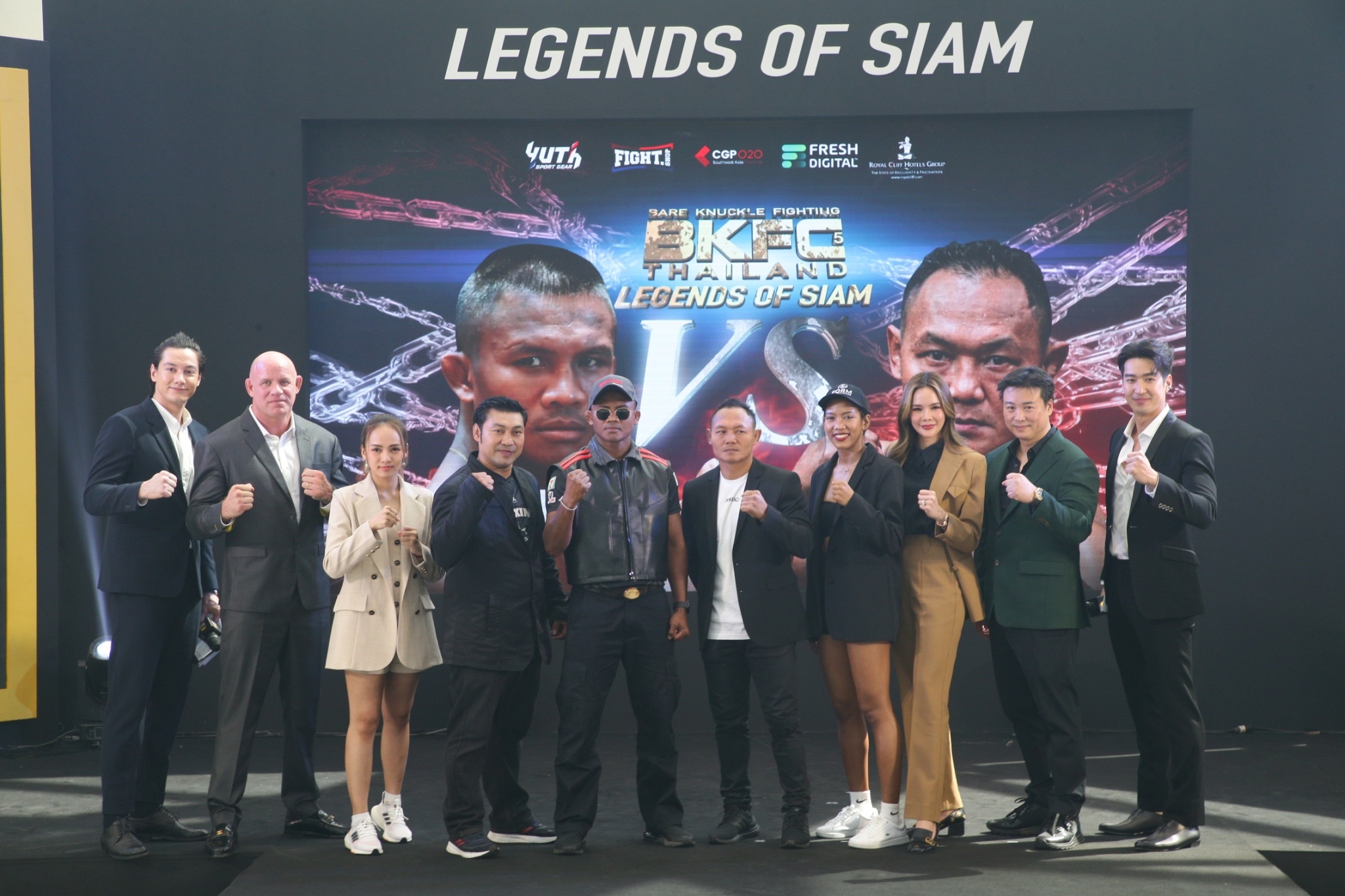 It is of utmost importance that we showcase to the world the prestige of our martial art, which is currently generating significant buzz and attention. We now aim to underscore that "Thai fighters" stand unrivaled on the global scale. Our objective is to make the world recognize that we possess an assembly of exceptionally talented fighters who are not just exemplary practitioners, but also revered instructors and legends in their own right. Today, it is imperative that we inscribe a fresh chapter in the annals of history with the 5th BKFC Thailand. This remarkable event will showcase a World Title bout between Po Deman and Britain Hart, along with captivating fighters from all corners of the globe, including the United States, United Kingdom, Germany, Sweden, Scotland, the Philippines, Iran, and beyond.
Beyond our primary objective of identifying, nurturing, and advancing fighters, we recognize the immense potential that lies within the Bare Knuckle Fighting Championship (BKFC). This sport possesses the potential to flourish rapidly on the international stage, particularly across Asia, Europe, and America. We are fully prepared to provide unwavering support, oversee production, and actively scout for emerging talents with the potential to join this thrilling journey. In the meantime, we remain committed to fostering the well-being of Thai fighters. We are dedicated to guiding them towards a stable and prosperous career while fostering sustainable growth within this sport.
"Furthermore, it's worth noting that we have introduced the New Special Rules for our Bare-Knuckle Fighting platform to offer something new and exciting to our fans".
Buakaw Banchamek, The Legendary Thai Fighter, shared his thoughts about the upcoming event: "Even though I'm close friends with Saenchai, there will be no holding back. It's going to be a genuine fight with real pain. Fans cannot afford to miss this, as a bout of this nature has never occurred before. It will be a gift for martial arts enthusiasts as the year comes to a close. Fans won't be disappointed. I'm willing to bet on my dignity."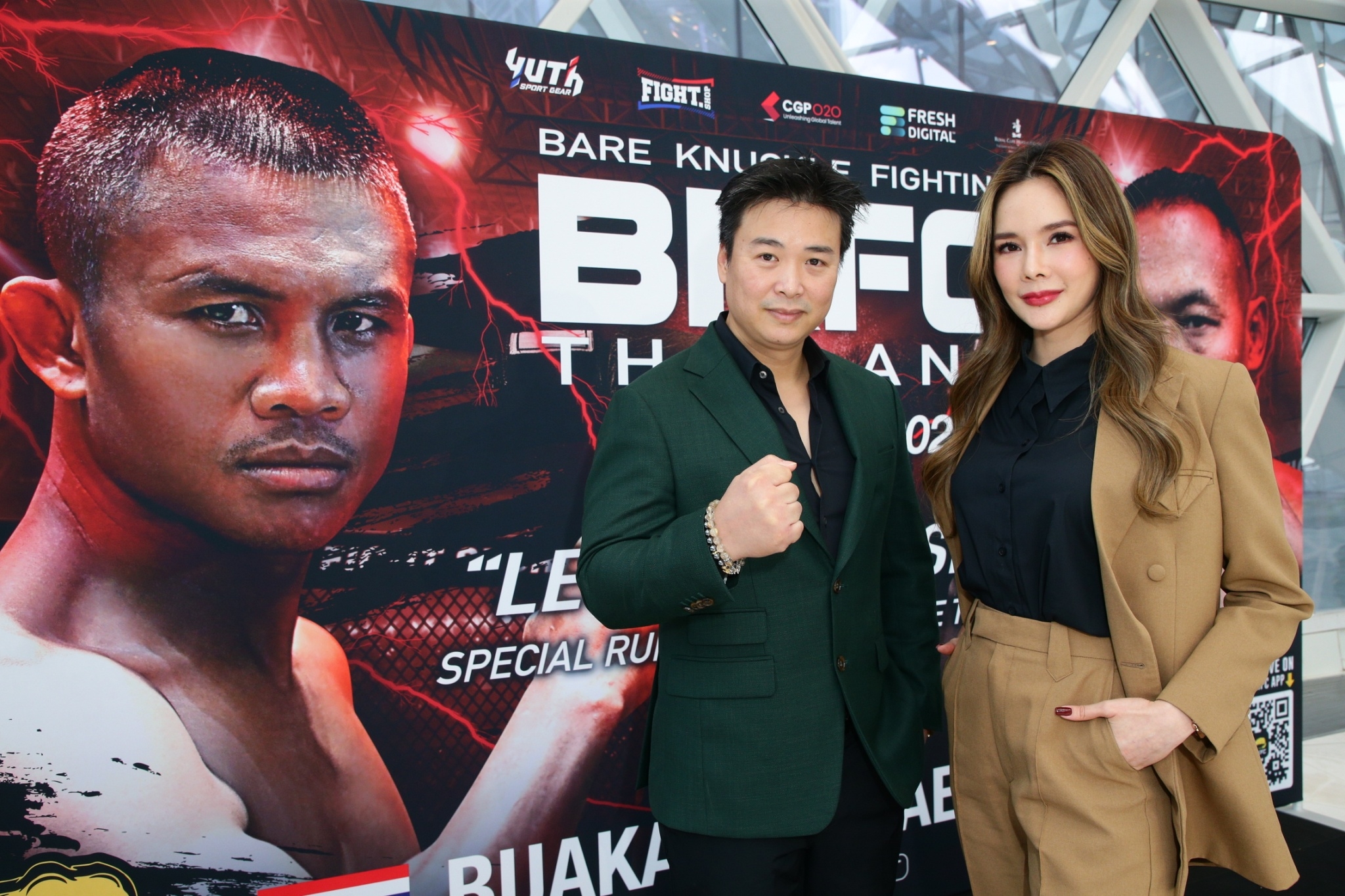 Saenchai P.K. Saenchai Muaythaigym revealed, "While we hold respect for our friendship, once inside the boxing ring, our professionalism takes precedence. There will be no reluctance to uphold our dignity, and we're committed to upholding the reputation of the sport. I'd like to express my gratitude to both Buakaw's and my fans for their unwavering support. Despite disagreements from some of our fans who are against us fighting each other, I want to clarify that this bout isn't about determining superiority. It's a contest aimed at garnering global attention for martial arts. Through the unique rules applied to this Bare-Knuckle Thai Fight, we're confident that fans will be treated to an exhilarating match that will keep them on the edge of their seats!."
The 5th BKFC Thailand – Legends of Siam is due on November 4 from 18:00 hrs. (TH time) at Royal Cliff Hotel Group in Pattaya. For those interested in attending this exciting event, ticket reservations will be accessible through Thai Ticket Major starting August 31st. "The ticket prices cost 500 and 1,000 baht for standing tickets, 2,500 to 3,000 baht for seating, and start from 7,000 baht for VIP ringside seats, which includes a special dinner meal."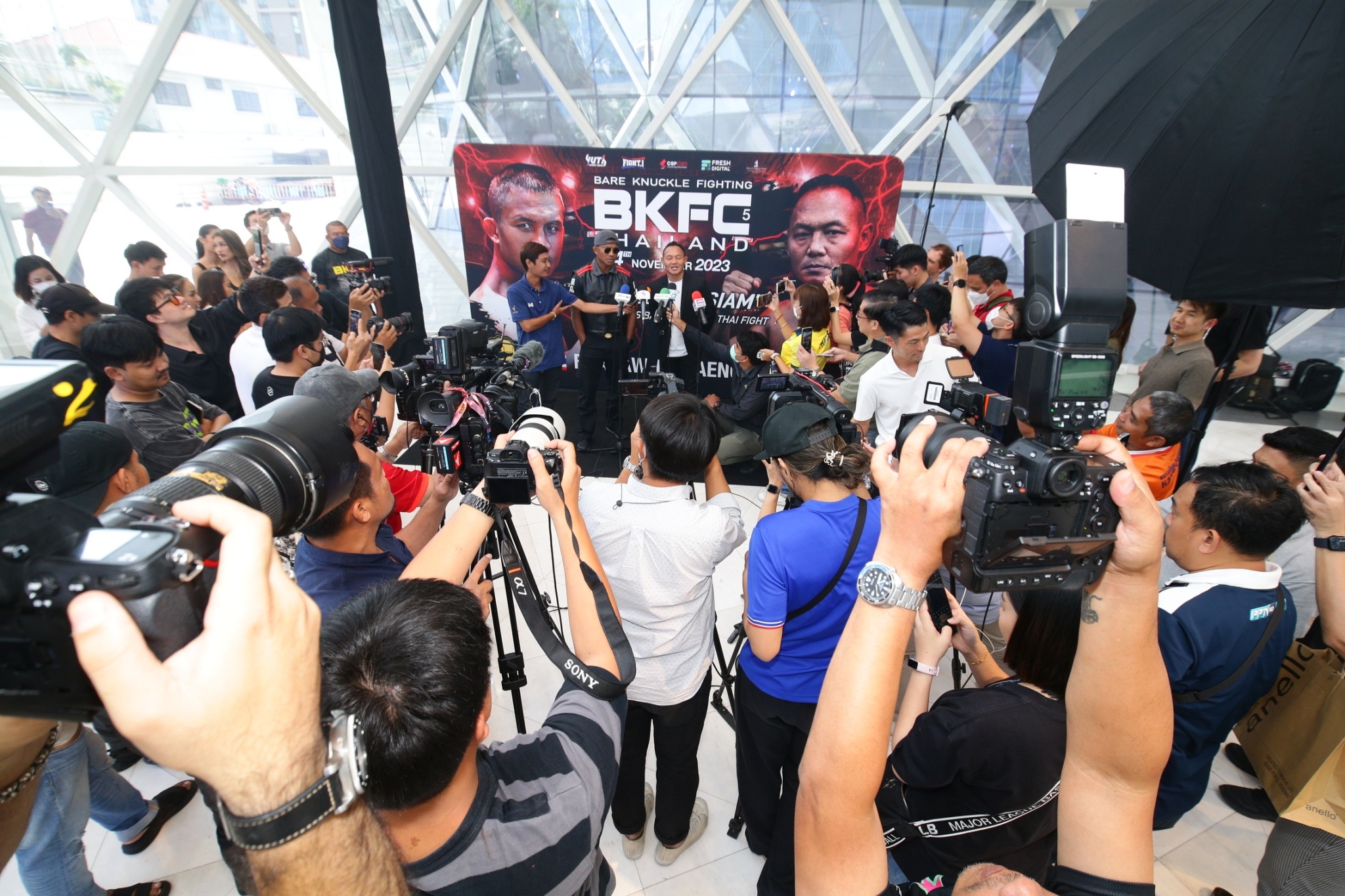 Special! Exclusive privileges or discounts for accommodation at Royal Cliff Hotels Group when presenting the booking code for BKFC Thailand 5th Edition tickets (according to the specified terms and conditions).
Stay tuned for updates on the Special Rules Bare Knuckle Thai Flight: BKFC Thailand 5: The Legends of Siam on Facebook และ https://www.youtube.com/c/bareknucklefightingchampionship
The original version of this article appeared on our sister website, The Pattaya News, owned by our parent company TPN media.