Pattaya —
  Pattaya City officials are planning to deploy 273 officials to facilitate traffic during the Pattaya Music Festival 2022, which will begin its first round on August 5th and 6th.
The council meeting was held yesterday, August 1st, at the Pattaya city hall to prepare for security measures for the imminent "Pattaya Music Festival 2022", which will happen soon on August 5th and 6th at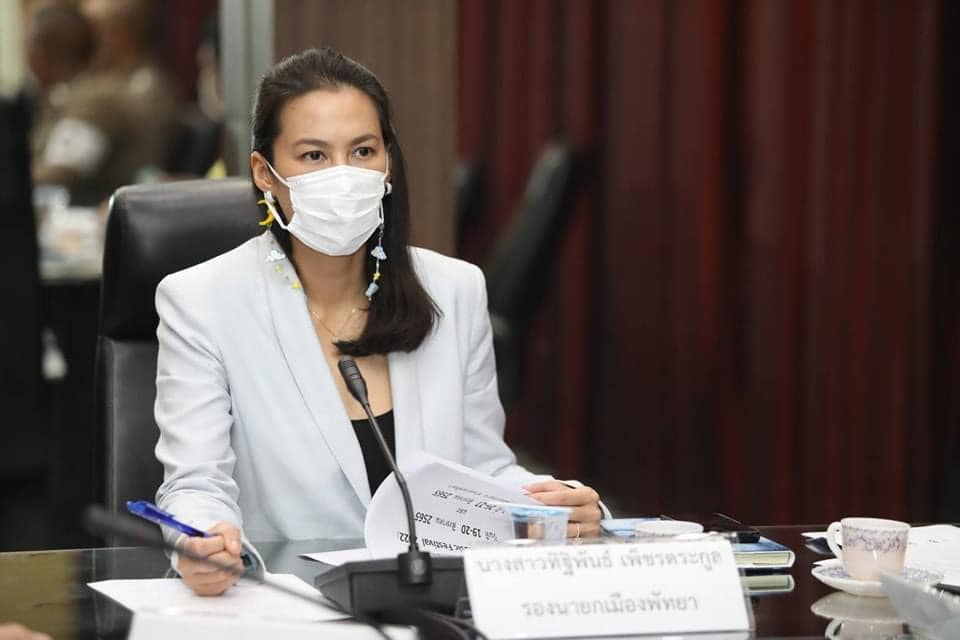 According to reports, the meeting led by Pattaya deputy mayor Thithiphan Petchtrakul concluded on deploying 273 officials, including police officers, tourist police, volunteers, and rescue workers, to ensure the safety of properties and attendees who came to the festival and to facilitate traffic. From 4 PM to 1 AM, the road from the Dolphin roundabout to the Wat Chaimongkol intersection and from Central Pattaya Road to the Nipa Lodge intersection would be closed.
Due to concerns about the ongoing Covid-19 pandemic, people who wish to enter the concert stage areas must comply with the Covid-19 regulations by either choosing to show an ATK test result within 72 hours or a vaccination certification. Also, the attendees are required to sit in their designated space to maintain proper social distancing.
Lastly, all cars and motorbikes could be parked at the Tesco Lotus store in North Pattaya, Terminal 21 shopping mall, Mike shopping mall, Royal Garden Plaza, Pattaya City 8 School, Wat Chaimongkol, and Central Festival Pattaya Beach.
The original version of this article appeared on our sister website, The Pattaya News, owned by our parent company TPN media.