Pattaya —
The Central Pattaya and Central Marina shopping malls are inviting everyone to go enjoy the 2023 New Year countdown at their grounds in December, with two marvelous, massive concerts packed with a truckload of famous singers.
The first concert will run for the entire month of December at Central Pattaya, featuring 12 renowned Thai singers and bands in pop, rock, country, and indie genres.
The lineup is as follows:
Dec 1st – POLYCAT
Dec 8th – Silly Fools
Dec 16th – Greasy Café
Dec 23th – Lazyloxy & Samblack
Dec 24th – INDIGO
Dec 25th – Lamyai Haithongkhum
Dec 26th – J Jetrin
Dec 27th – Taitosmith
Dec 28th – Mocca Garden & Kwanjai Group
Dec 29th – Wanyai x Mon monik
Dec 30th – Boy Peacemaker
Dec 31th – Dax Rock Rider
The event will last from December 1st to January 15th, 2023, with street food markets and firework shows. Starting at 17:00 hrs, the concerts can be found on the G floor, Central Pattaya. Reserve your seat at เม้าท์เซ่ Mouth-se Pattaya or dial 096-5677531, 081-9456949.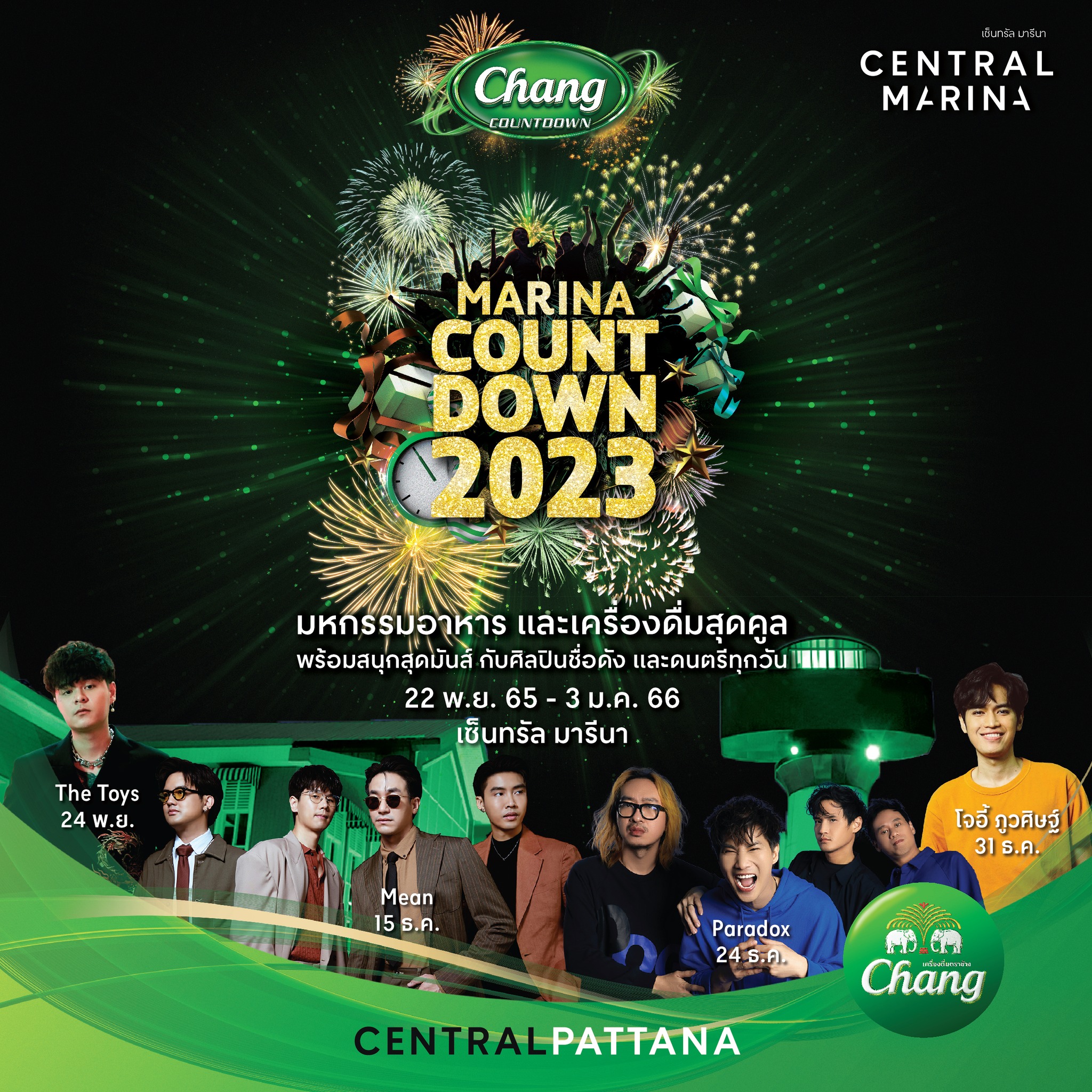 Last but not least, the Central Marina mall also holds a countdown event for the 2023 New Year, with a big concert, lasting for four days.
The lineup is as follows:
Nov 24th – The Toys
Dec 15th – Mean
Dec 24th – Paradox
Dec 31st – Joey Phuwasit
The concerts and other activities will last from December 22nd to January 3rd, 2023, at Central Marina on the first floor. Book your seat
เม้าท์เซ่ Mouth-se Pattaya
or dial 096-5677531, 081-9456949. Don't let them wait!