Pattaya —
The Columbia Pictures Aquaverse waterpark finally arrived at Pattaya and is now open for business for the first day.
The world's first fully-branded Columbia Pictures movie theme park is situated in the Bang Saray area, only 20 minutes away from Pattaya City. The park opens from 10:00 AM – 6:00 PM and welcomes customers of all ages.
Columbia Pictures Aquaverse hosted its grand opening yesterday, October 12th, with Mr. Liakat Dhanji, Amazon Falls CEO and Chairman, and Pattaya Mayor Poramase Ngampiches chairing the event.
The waterpark, according to Mr. Laikat, featured themed and enjoyable zones offering both water and land-based play, as well as live shows, restaurants, cute merchandise shops, and a large jacuzzi with all kinds of beverages.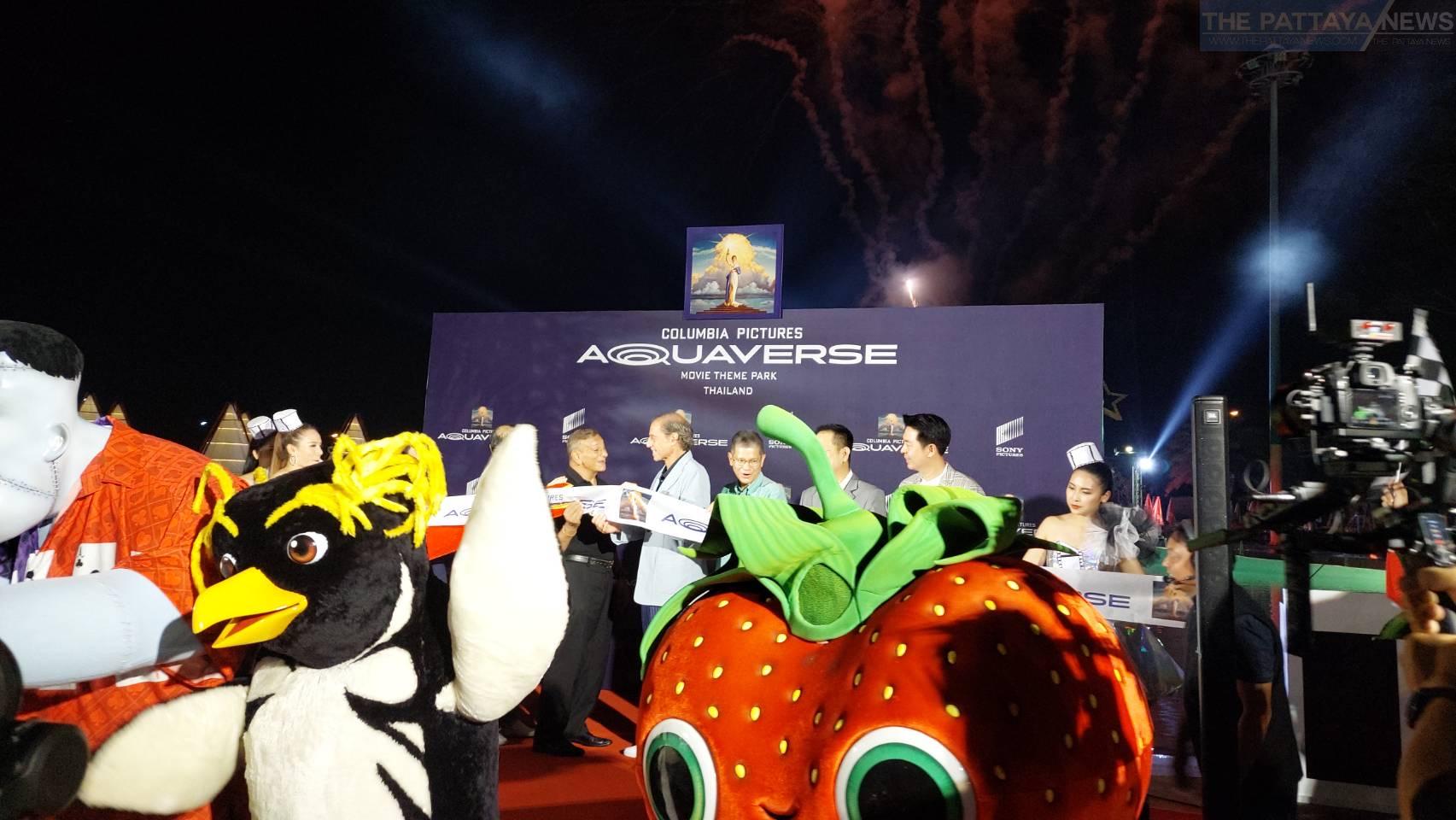 The mayor said: "Columbia Pictures Aquaverse will become a new world-class attraction in Pattaya that will draw more oversea travelers to Thailand. The waterpark looks fantastic and one-of-a-kind. I want to invite everyone to enjoy a holiday here once in a lifetime."
Ticket prices vary with many promotions currently being offered, notes TPN, as part of grand opening.
The park features themed areas with such movies as Zombieland, Ghostbusters, Hotel Transylvania, Bad Boys, The Emoji Movie, Jumanji, and more.
The park is excellent for kids and adults with attractions geared to both from thrill rides like drop slides to a huge kids' area to a massive wave pool with a stage for live shows. The park also has a diverse food court with a variety of selections for Thai and international tastes.
The park is located just outside of Pattaya near Nong Nooch Gardens.
Click here for their website and ticket information.
The original version of this article appeared on our sister website, The Pattaya News, owned by our parent company TPN media.